Free delivery over $150.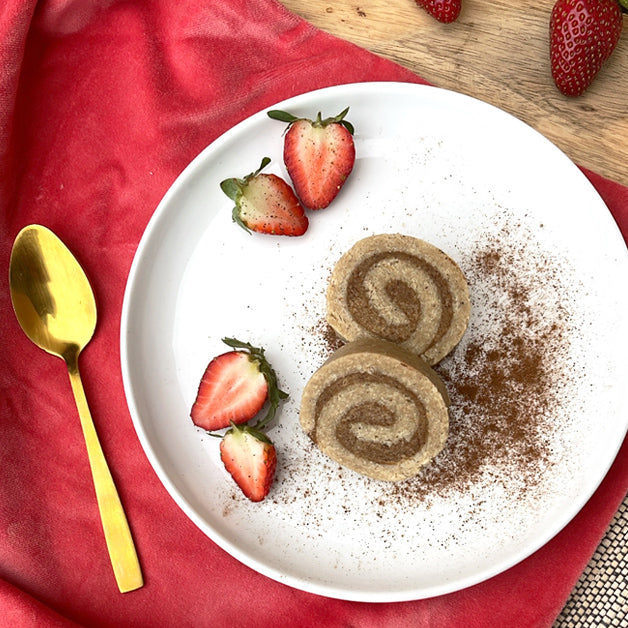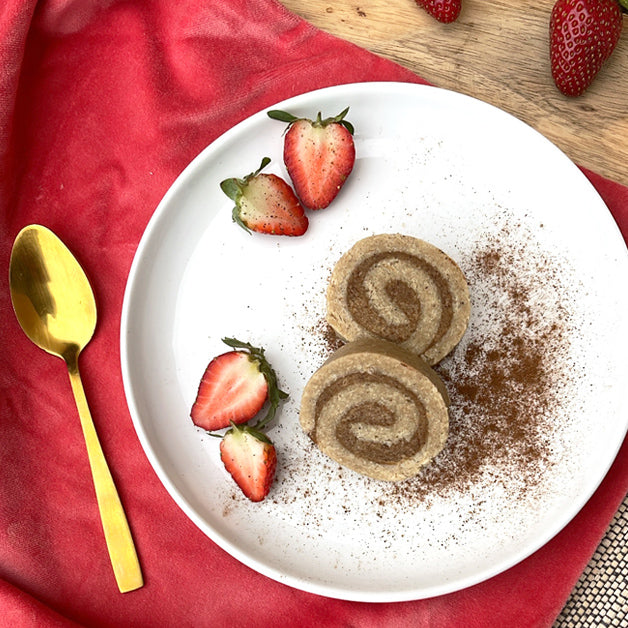 Raw Vegan Cinnamon Scroll
Indulge guilt-free in our delectable Vegan and Dairy Free Cinnamon Scroll Treat
Crafted using wholesome ingredients, including gluten-free oat flour, coconut oil, cinnamon, and almond meal, these delightful treats are a perfect choice for health-conscious individuals.

Savour the warm, aromatic blend of cinnamon while knowing that these scrolls are free from refined sugar, allowing you to satisfy your sweet tooth without compromising your well-being.

Plant-Based, Vegan and Dairy Free.

2 x Rolls 38g each
Description
1
#3 - Orange, Carrot, Lemon and Ginger
2
#14 - Chai Nut Milk: Almonds, Dates, Chai Tea, Cinnamon and Filtered Water
3
#4 - Beetroot, Red Apple, Carrot, Ginger, Celery and Lemon
4
Spiced Zucchini, Kale + Broccoli Soup 500ml
5
#2 - Pear, Lemon, Cayenne Pepper and Filtered Water
6
#12 - Green Apple, Zucchini, Spinach, Ginger and Spirulina
7
Pumpkin and Coconut Soup 500ml
Description
Description
Need a new plant based snack? These Cinnamon Scrolls are vegan and dairy-free composition, these scrolls are a delightful option for those with dietary restrictions, providing a deliciously guilt-free way to enjoy a comforting snack. Treat yourself to a moment of pure bliss while nourishing your body with natural goodness.
Whilst these scrolls use gluten free oats, there could be traces of gluten from cross contamination.
Plant Based, Vegan, and Dairy Free.
Benefits
Benefits
These chocolates are designed to give you a daily dose of probiotics and prebiotics, to balance and support a healthy microbiome.
Icons
- Protein Boost
- Energy
Ingredients & Nutrition
Ingredients
Gluten Free Oat Flour, Almond Meal, Dates, Coconut Oil, Cinnamon, Maple Syrup, Water, Sea Salt and Vanilla Powder.  *please note this product is not suitable for Celiacs or anyone who is Gluten Intolerant *
Nutritional Information
| | | |
| --- | --- | --- |
| Vegan Cinnamon Scroll | Per Roll | Per 100g |
| Energy | 640kj | 1680kj |
| Protein | 3.6g | 9.6g |
| Fat, Total | 9.2g | 24.3g |
| Saturated | 2.8g | 7.3g |
| Carbohydrates | 12.6g | 33.3g |
| Sugar | 4.5g | 11.8mg |
| Sodium | 6mg | 16mg |
| | | |
NB:  Serves per pack 2
NB:  Serving size 38grams
FAQS
What days do you deliver?
On Mondays and Wednesdays between 4:30 am and 8:00 am. For detailed delivery info please refer to our
delivery page
.
Do you deliver to my suburb?
Please head over to our
delivery page
and check that we deliver to your suburb. We also offer pickups from our
Osborne Park
kitchen.
What Is The Shelf Life On Your Juices?
All our cold-pressed juices are freshly made with no preservatives or pasteurisation, so we recommend consuming your juice within 3 days.