Free delivery over $150.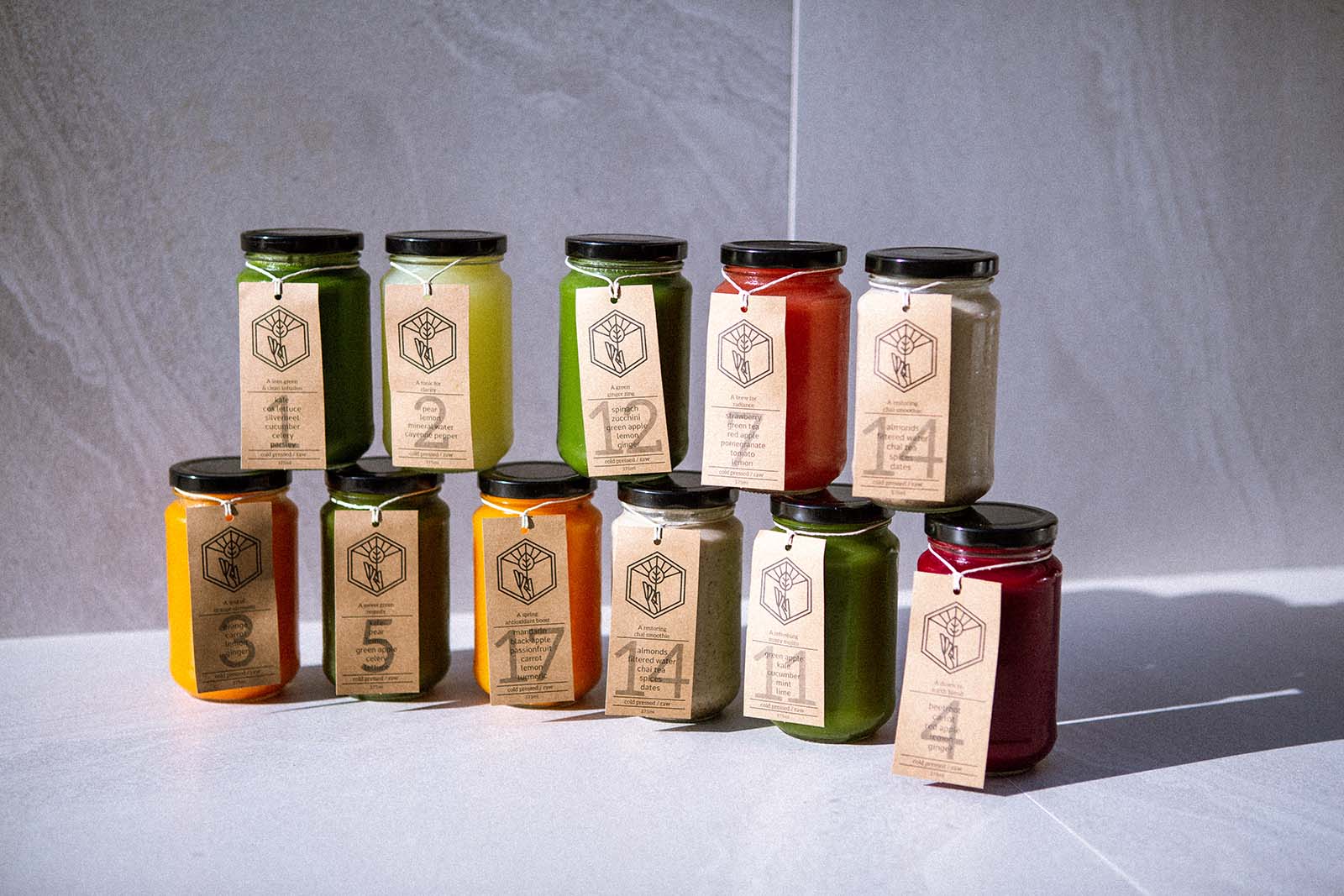 Frequently Asked
Questions
All your burning questions, answered.
FAQS
How do I place an order?
If I purchase a 5-Day cleanse, is it a split delivery?
Yes, the shelf life of fresh juice is 3 days. So you'll get your package of juices delivered to your door on Monday and Wednesday mornings between 4:30 am and 8:30 am. Five Day cleanses must be started on a Monday.
Do I have to purchase juices with my order?
No, if you wish to just purchase our health food goodies, go for it!
What order do I drink my juices in?
The suggested drinking order for your daily cleanse is emailed to you following purchase, and can be found
here
. You might want to screenshot it for later. Having said that, everyone is different and we encourage you to enjoy your juices in any order that suits you!
Are any of your cleanses suitable for breastfeeding mothers?
Our products are safe for breastfeeding, however breastfeeding mothers have very different nutritional and calorie needs, so we recommend getting advice from your health practitioner before deciding to do a cleanse.
Do you have a store that I can drop in and pick up items off the shelf?
No, we only make to order.
Can I pick up my order from you?
What days do you deliver?
On Mondays and Wednesdays between 4:30 am and 8:00 am. We make all our products fresh to order, so you get great tasting nutrient-dense juice. For detailed delivery info please refer to our
delivery page.
What is the cost for delivery?
We offer FREE DELIVERY if you spend over $150.00. If you spend less than that, it's a flat $10.00 delivery fee. Please refer to our
delivery
page for selected postcodes.
We also offer pickups from our kitchen in
Osborne Park
if you're in the area.
Do I need to be home when you deliver?
No, we can leave your package if you are not home. But we suggest you are home to receive your delivery because our products are 100% natural and perish if they are not kept cold. Deliveries are made between 4.30am and 8.00am. We send you a text message when our delivery driver is about 15-20 minutes away, and a second text message to confirm your order has been delivered.
What is the shelf life on your juices?
All our cold-pressed juices are freshly made with no preservatives or pasteurisation, so we recommend consuming your juice within 3 days. Once you have opened the jar, consume within 2 hours for the best taste.
My juice has a lot of "separation" occurring? Is this normal? Is the juice safe to consume?
Yes, it's expected because our juice contains no additives. So natural settling and separation will occur. In fact, it's a good sign. It means the juice is pure. Just give each jar good shake before drinking.
Is your juice gluten-free?
Yes, all our juices are gluten-free.
Are your juices dairy-free?
Yes, all our juices are dairy-free.
Is your juice safe for people with peanut and nut allergies?
Not officially, because we cannot guarantee the product hasn't come into contact with nuts before it reaches our kitchen. Our almond milks and smoothies contain almonds, of course, and may contain traces of other nuts including peanuts.
I notice some of your juices have tea in them. Do they contain caffeine?
No, our #7 Juice contains Green Tea but it has been decaffeinated. We only use Green Tea that has been decaffeinated using a natural method that uses water or carbon dioxide. This process retains the polyphenols in the tea, so the caffeine in decaf green tea is between 2-7mg.

As a comparison your average cup of coffee contains approximately 75-120mg of caffeine.
What does "raw" juice mean?
Our products are not pasteurised or pressure treated so they are considered raw products, and they have not been heated above 37 degrees. This means that more of the naturally occurring vitamins, minerals and enzymes stay in the juice.
Is there anyone you wouldn't recommend to drink your products?
Yes, we don't recommend our juices for the elderly, small children, and people with conditions that may affect the immune system. Pregnant women should also seek medical advice before consuming raw products.
Do I get instructions with my Juice Cleanse package?
Yes, we provide you with detailed "how to" instructions with your cleanse. These are emailed to you after purchase. (Check your junk email as it can end up in that folder). We also provide the instructions within each individual Cleanse page
here
.
Why do you use glass jars (they're heavy)?
Better for you and the environment. We use glass to maintain the purity of our product and they allow us (and you) to re-use or recycle them.
Will you pick up my jars if I want to recycle them?
We can certainly pick up the jars when you place a subsequent order. Please leave your clean jars for our delivery driver to collect. We can also re-use the cooler bag. At this time we are not able to pick up jars unless you have placed another order.
Do you cater for special events, markets or corporate functions?
We certainly do! We can make you a custom batch of juice for your next product launch or corporate event. We can even add your company logo to our jars for extra impact. If you're getting married, we can make a custom blend for your special day, and provide customised labels to suit your theme too. Cold press juice is also great for conferences or meetings. It's a refreshing and healthy alternative to coffee and sweets.
Please feel free to get in
contact
with us here.
What is your Refund and Return Policy?
Please find our Terms and Conditions policy
here
.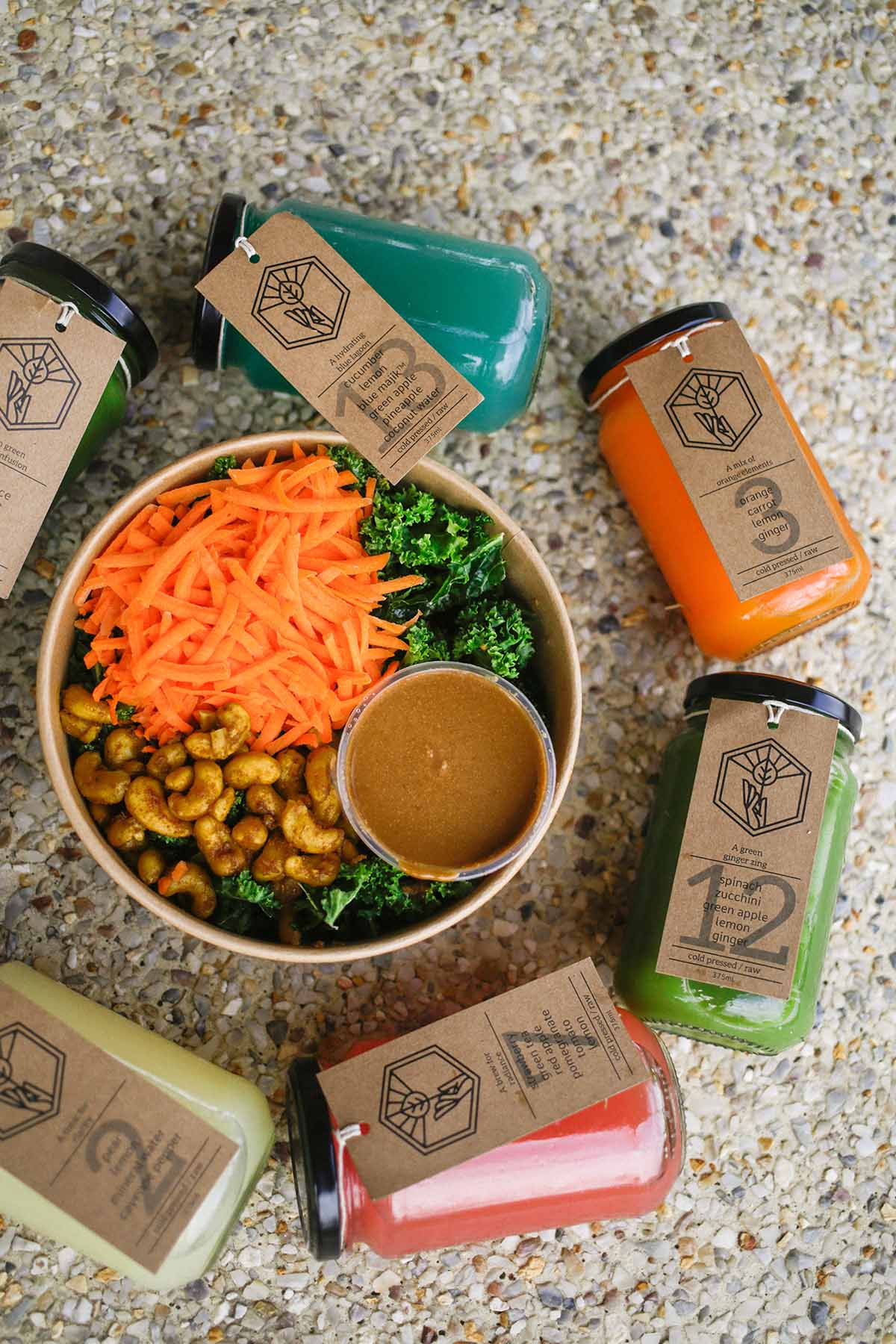 Delivery to your door
Get the lowdown on our delivery information, including the areas where we deliver, here.