Free delivery over $150.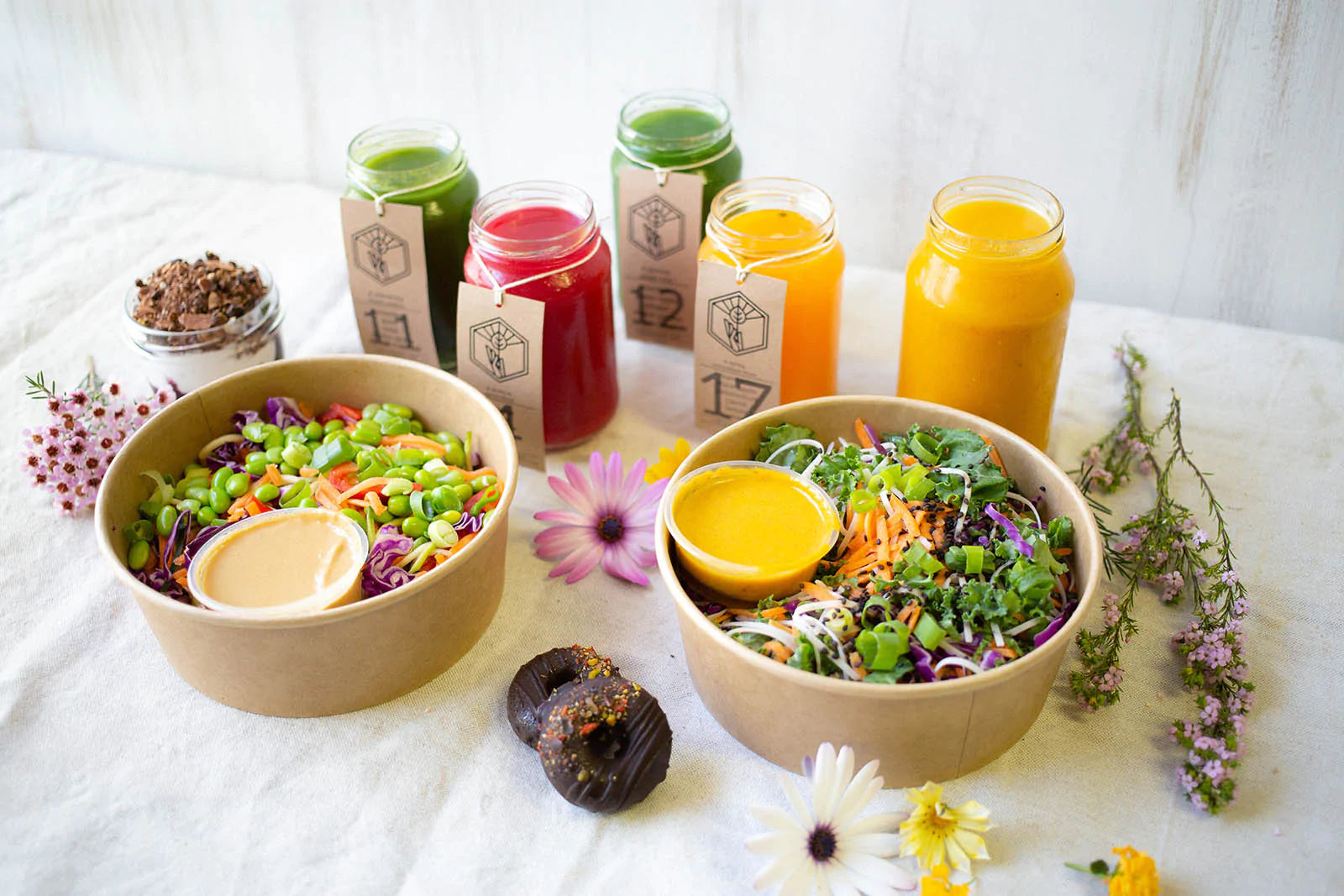 Feel great, think less
Inner Ego is a local plant-based food and drink
business, helping you nourish yourself and the
planet day to day — without the hassle of all that
time consuming planning and prep.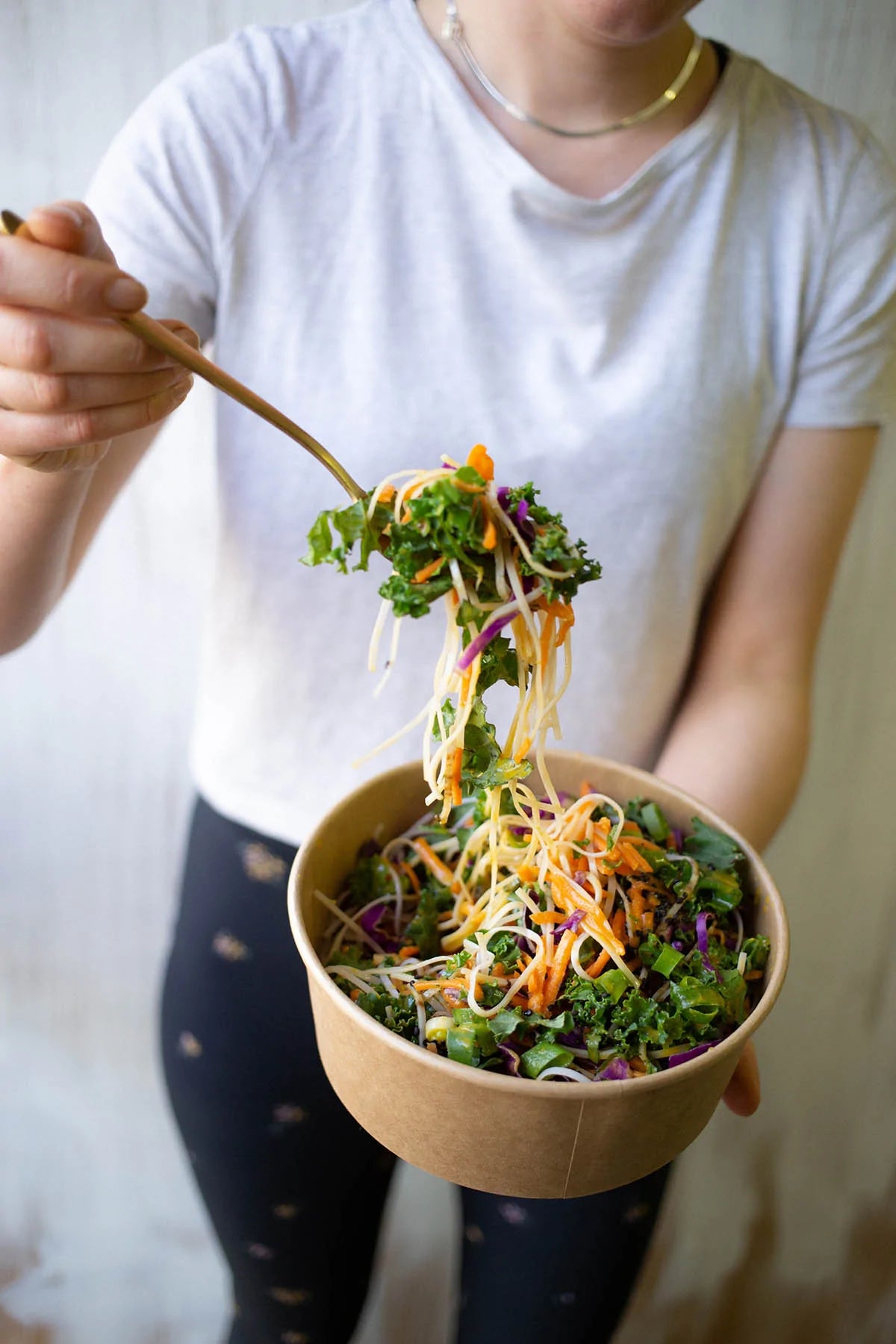 Our Story
It takes time to prepare delicious plant-based meals and juice cleanses — time us busy folk don't always have. We started Inner Ego in 2013 because we wanted to help our Perth community reap the benefits of food and drink that tastes as good as they make you feel, without the hassle of lengthy preparation. Our juice, food and almond milk are lovingly made to order, using the highest quality ingredients, and delivered to your door. We work with local suppliers, farmers and businesses who have the same passion for food as us. It's how your meals can support our local community and planet too.
How we work

Order
Order your delicious juice and
meals for the upcoming days.

Made fresh
Using fresh, high quality ingredients
from local partners, we lovingly
make your order from our kitchen in
Osborne park.

Deliver to your door
Get your goods delivered fresh to
your door on Mondays and
Wednesdays. Now eat, drink, and
feel good. Read more about our deliveries here.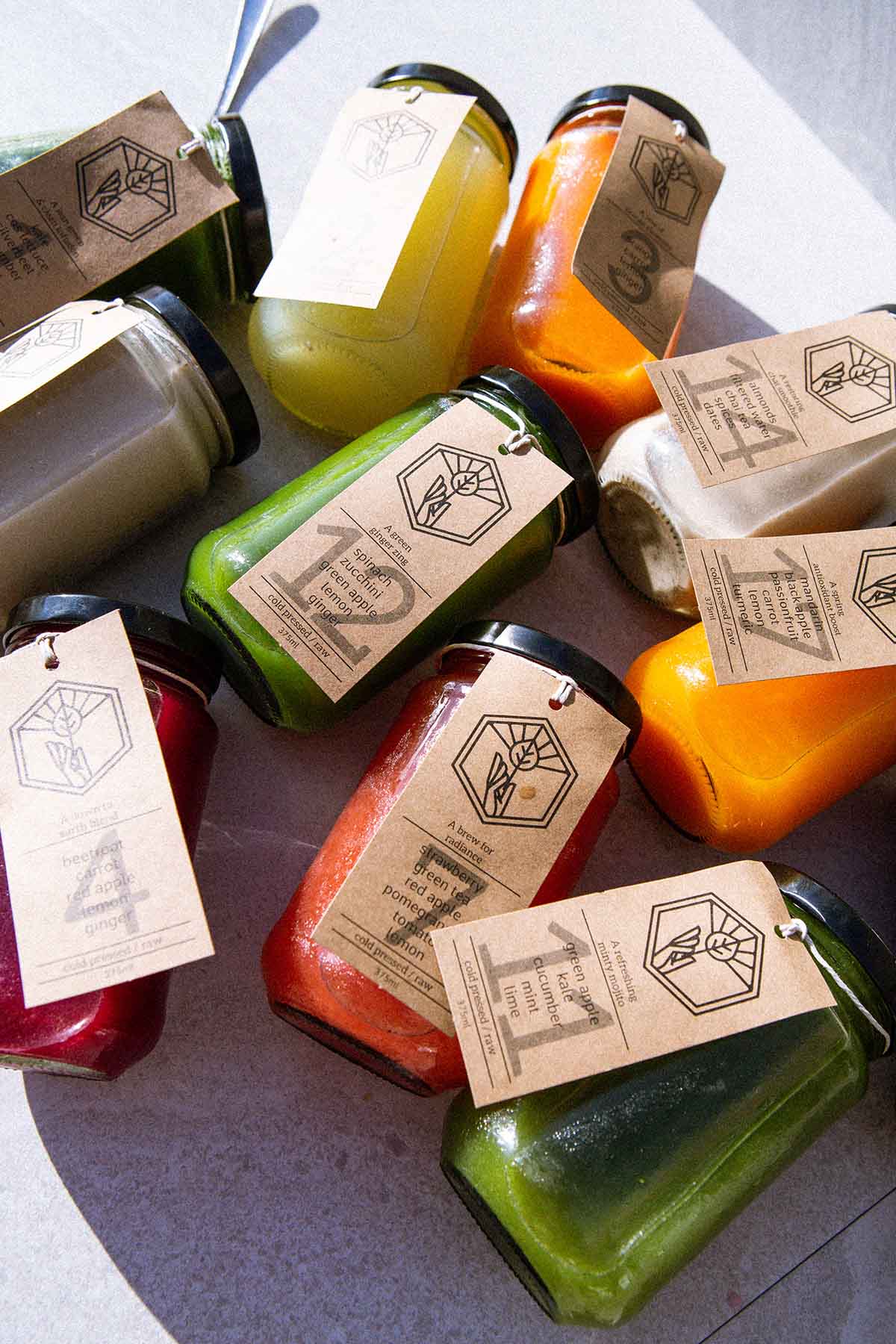 What is a
Juice Cleanse?
Our cleanses detox and replenish your body with amazing nutrients and antioxidants. You'll have a new glow and pep in your step.
Environmental Ethos
We strive to avoid contributing to the burden placed upon the environment in any way we can.
1
100% vegan We believe in a happy planet for all. Our purpose-built facility works in a completely dairy and meat free environment.
2
Cotton cooler bags We use hessian and cotton cooler bags which, like the bottles, are totally reusable. Return your empty bags for us to refill on your next cleanse date.
3
Glass bottles The good thing about glass jars is, they're infinitely reusable. Repurpose them yourself or return them to us for sterilisation and re-use.
4
Biodegradable packaging Our food is packaged in BIO-Pack, containers made from sugarcane pulp. It's 100% biodegradable.
5
Made to order We make to order, keeping waste to its absolute minimum.
6
Recycled printing Our swing tags and printing is on paper made from 100% recycled sources and is food grade! We encourage you to recycle all your swing tags, or return them for future use.
7
Recycled waste Our leftover fruit and veggie pulp waste is bagged up for use as DOG food! Giving them shiny coats and happy tummies.
8
Return and re-use All our packaging is returnable: boxes, packing paper, jars and swing tags. If you want to return we will gladly accept and re-use.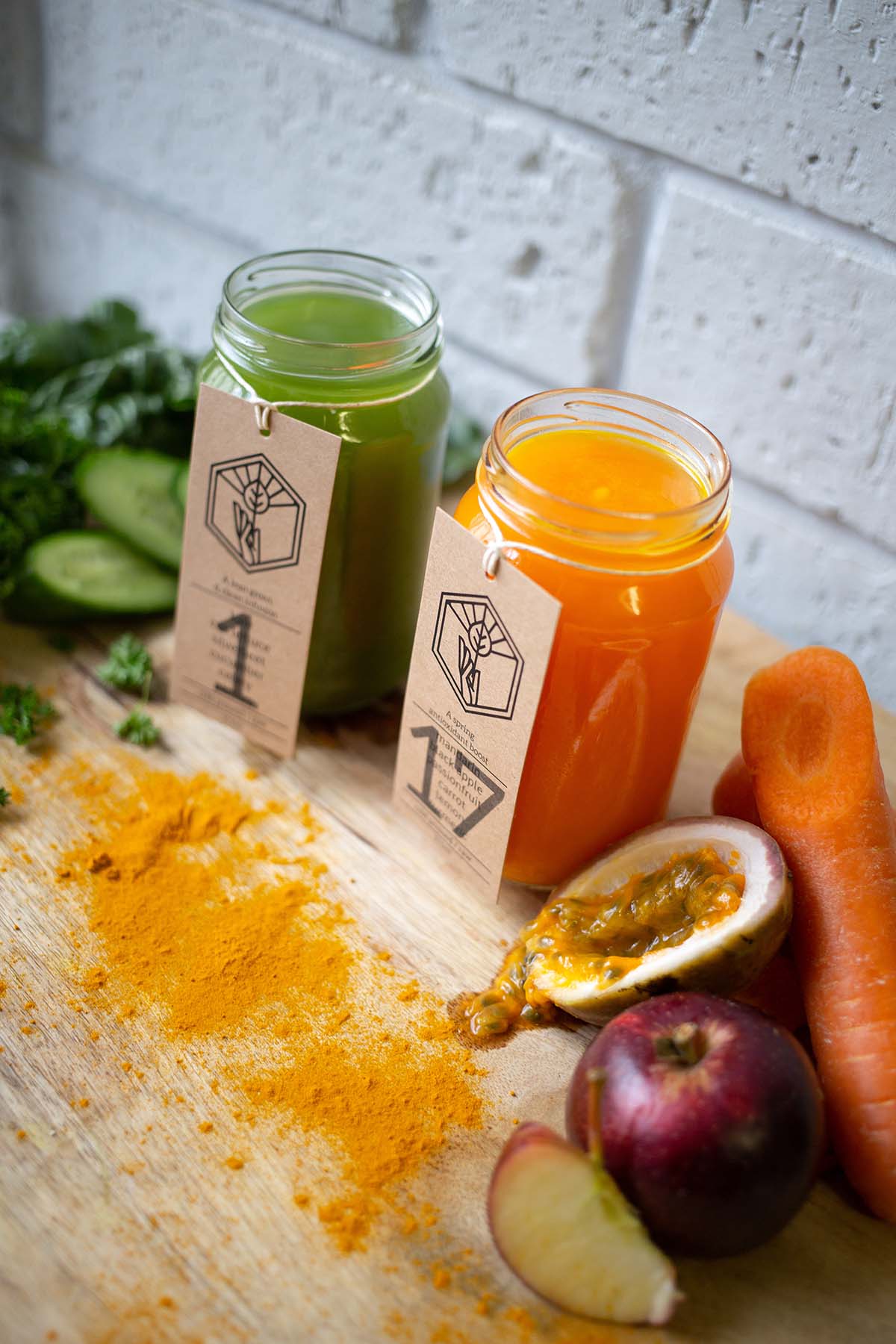 Delivery to your door
Get the lowdown on all our delivery information.
Reviews
I would most definitely do this again. Even every 6 weeks or so just to keep me on track. Not only do I feel better for it, it's given me the boost I needed to cut the crap out of my diet. We all fall off the healthy eating wagon every now and again.
Karen Grant
Yoga Instructor and Embodiment Coach