Free delivery over $150.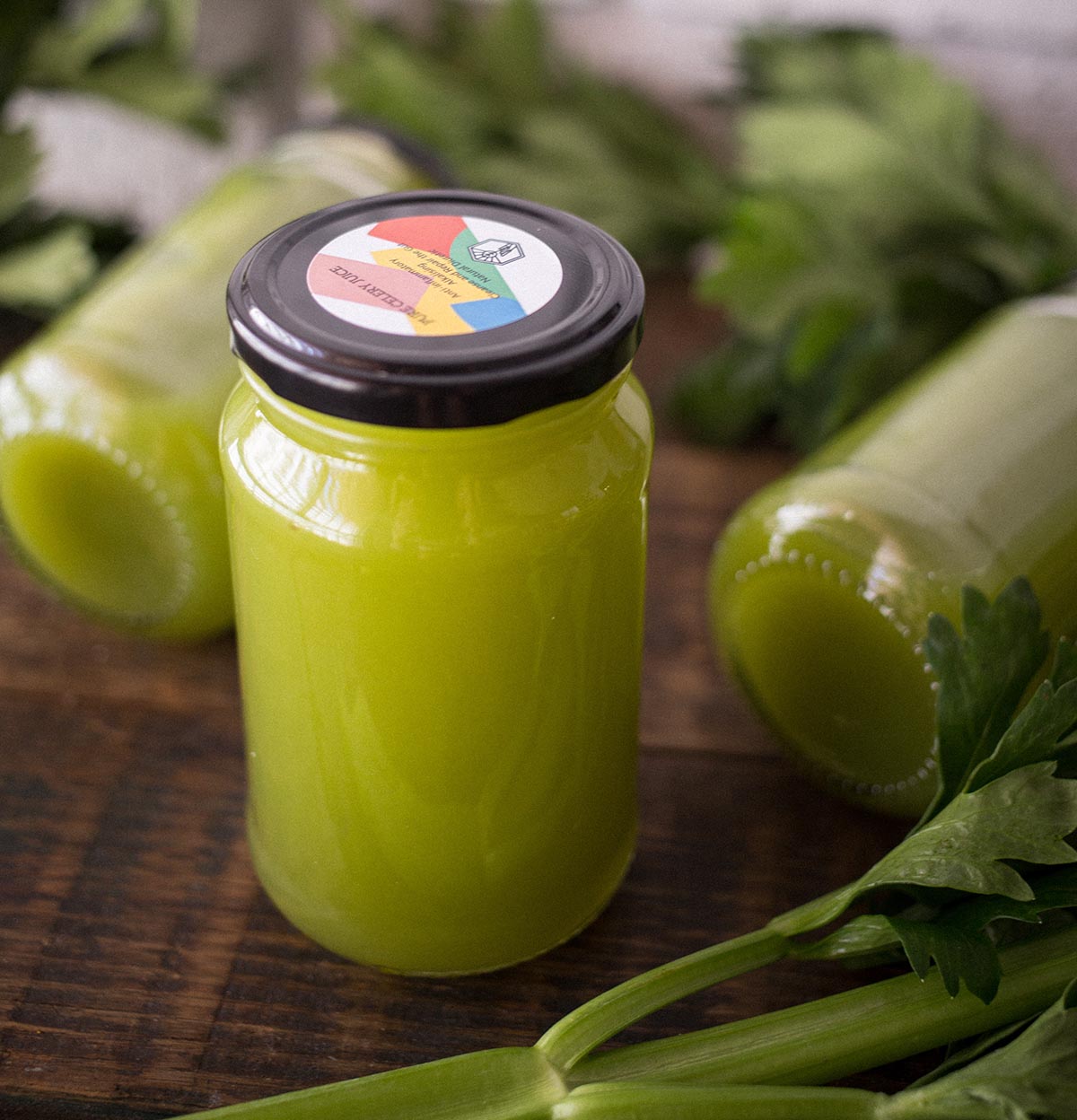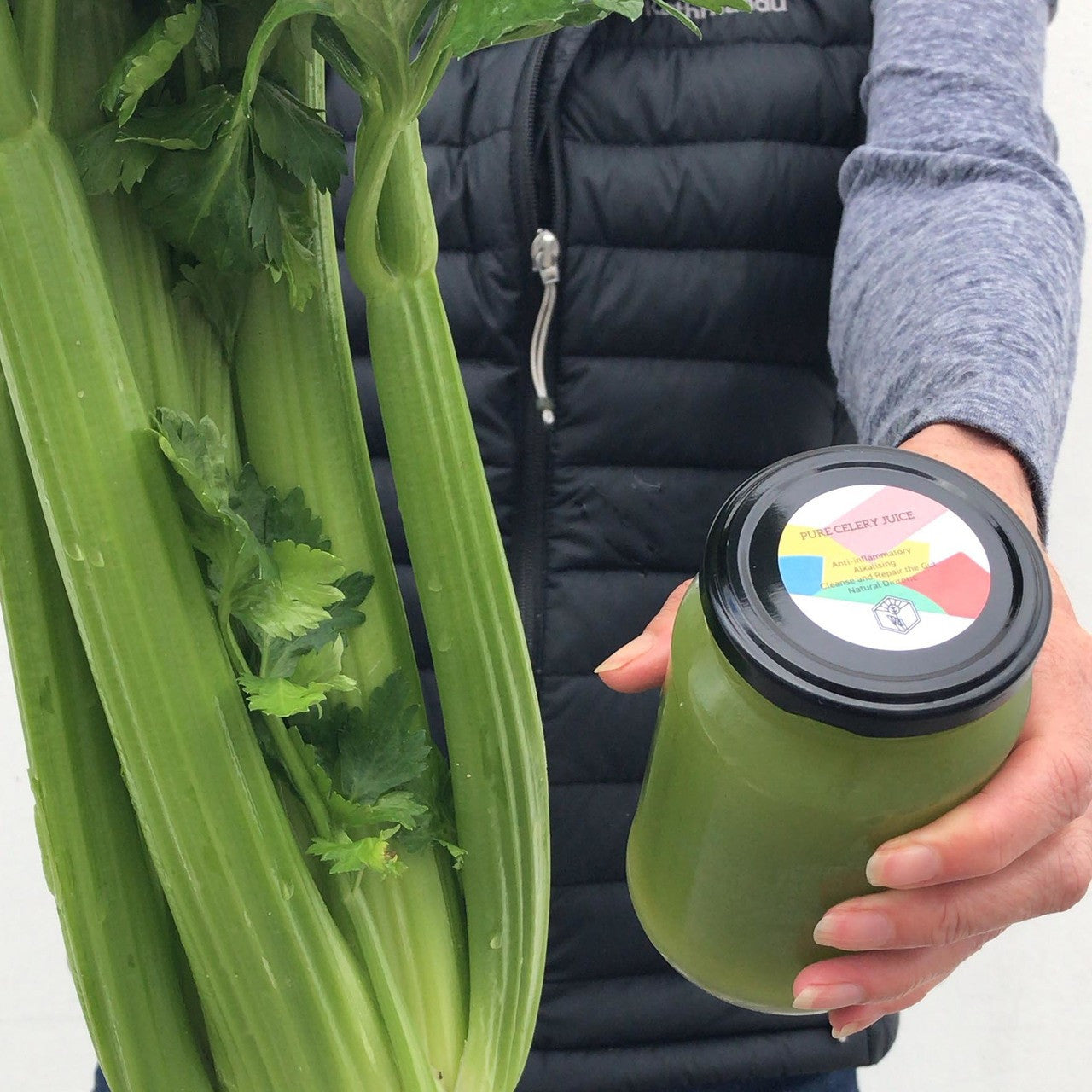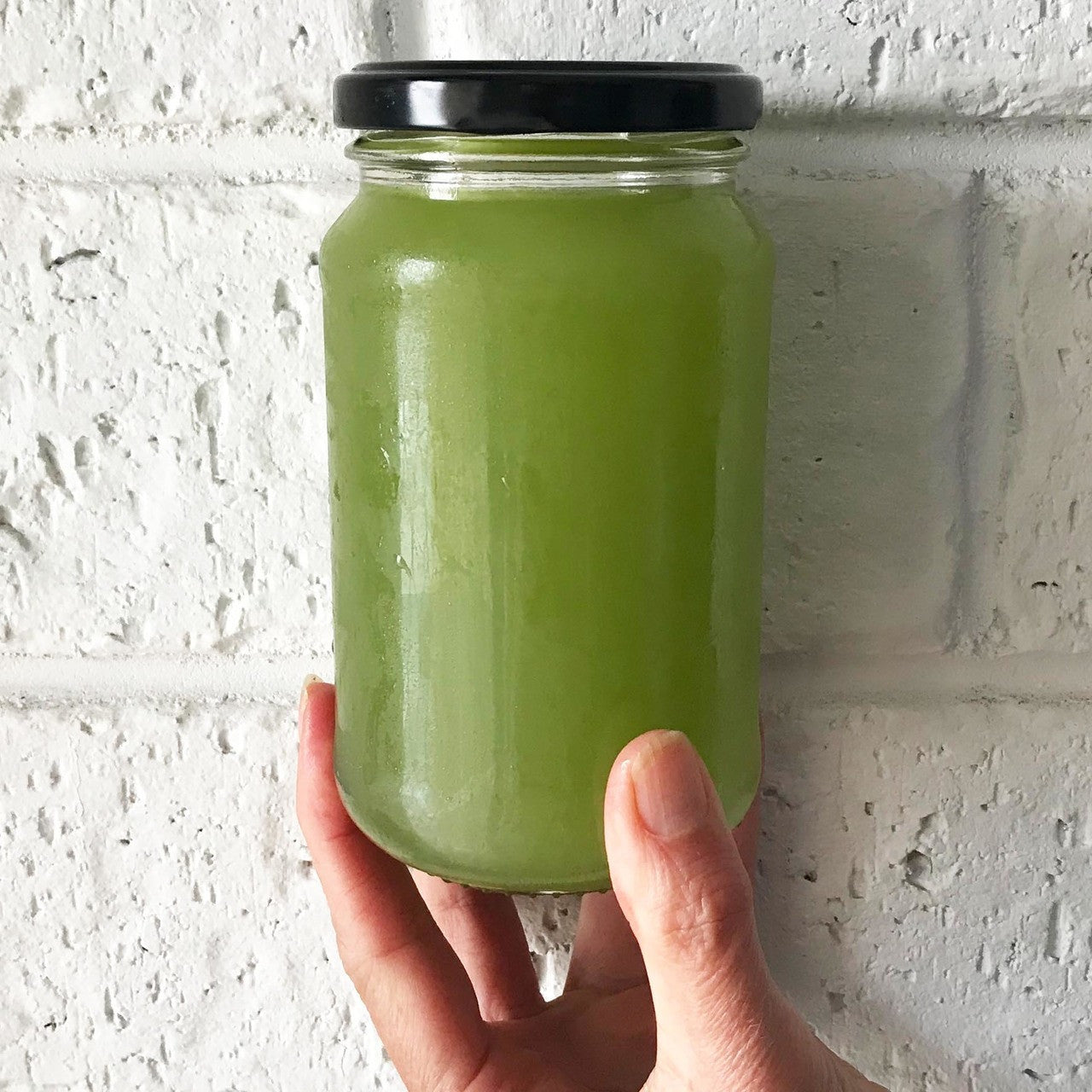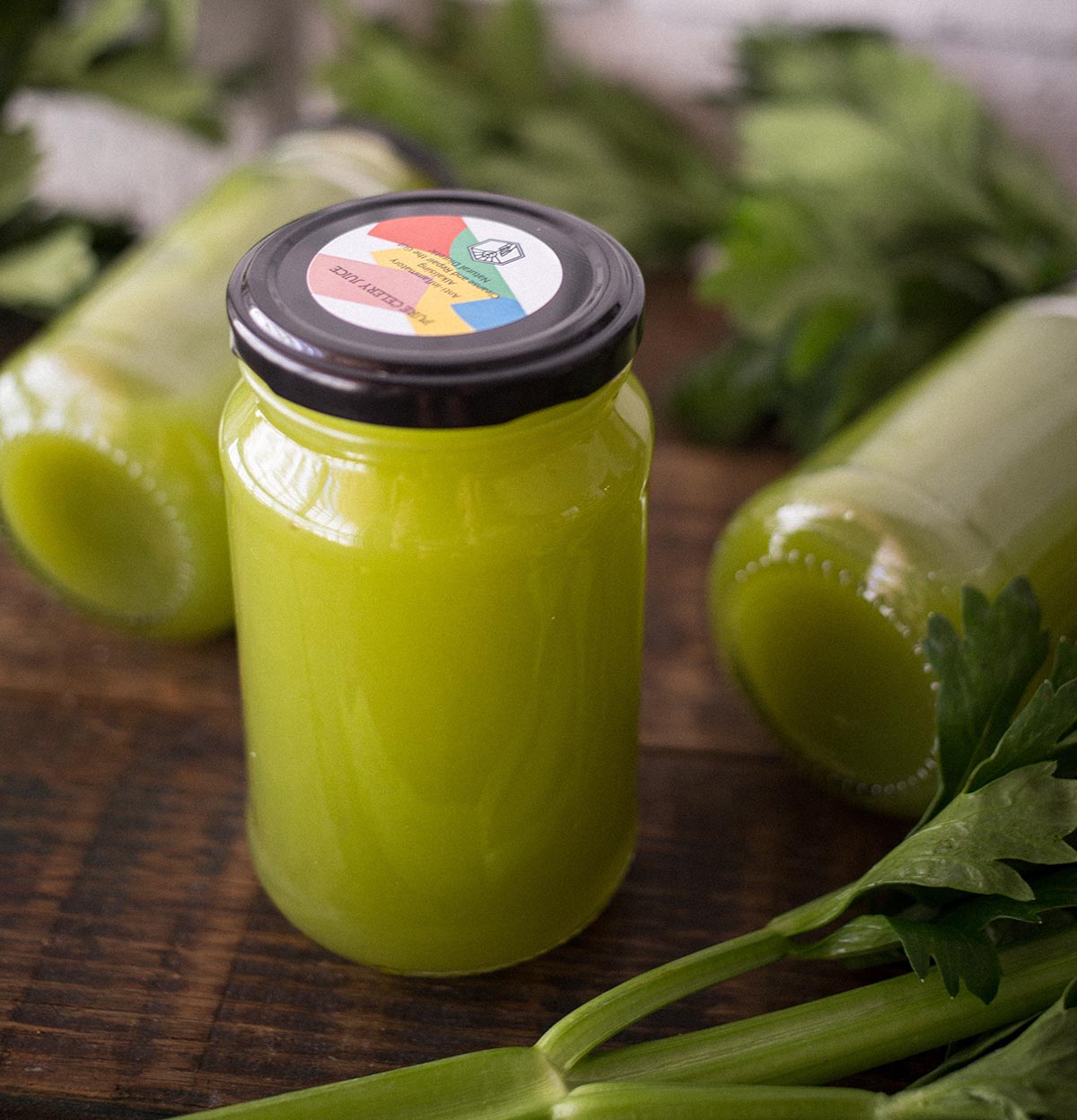 Pure Celery Juice
Celery.
Straight up celery juice is detoxifying morning tonic. Detoxify and rehydrate to reduce bloat and improve digestion, for clearer skin and more energy and vitality. Take it first thing, on an empty stomach.

375ml
Benefits
1
#3 - Orange, Carrot, Lemon and Ginger
2
#14 - Chai Nut Milk: Almonds, Dates, Chai Tea, Cinnamon and Filtered Water
3
#4 - Beetroot, Red Apple, Carrot, Ginger, Celery and Lemon
4
Spiced Zucchini, Kale + Broccoli Soup 500ml
5
#2 - Pear, Lemon, Cayenne Pepper and Filtered Water
6
#12 - Green Apple, Zucchini, Spinach, Ginger and Spirulina
7
Pumpkin and Coconut Soup 500ml
Description
Description
Our chocolates contain a probiotic blend of L. Acidophilus, B. Bifidum, B. Lactis and B. Longum which help to replenish the good bacteria in your gut. They also contain organic prebiotics (Yacon Root and Jerusalem Artichoke) which help to nourish and encourage the growth of good bacteria already in your gut. A balance of beneficial bacteria in your gut promotes a healthy microbiome, which can improve skin conditions, promote healthy brain function, rebalance digestive issues, support immune health and assist in weight management.
The recommended serve is two chocolates per day.
Plant Based, Vegan, Gluten Free, Dairy Free.
Benefits
Benefits
Pure, raw celery juice is widely used as a morning tonic to flush toxins from the body, combat bloating and improve digestion, for clearer skin and better energy and vitality. Celery is also thought to be anti-inflammatory, and help to purify the blood stream and improve blood pressure and cholesterol. Low in calories, a pure celery juice first thing in the morning is great as part of a weight-loss program.

For optimum benefits, take your celery juice first thing in the morning on an empty stomach.

Icons
- Detox
- Hydration
- Digestion

Ingredients & Nutrition
Ingredients
Celery.
Nutritional Information
 C

elery Juice

Per Serve

Per 100ml
Energy
161kj

43kj

Protein
2.5g

0.6g

Fat, Total
0.3g

0.1g

Saturated
0

0

Carbohydrates
4.5g

1.2g

Sugar
4.5g

1.2g

Sodium
330mg

88mg

NB:  Serves per pack 1
NB:  Serving size 375ml
FAQS
What days do you deliver?
On Mondays and Wednesdays between 4:30 am and 8:00 am. For detailed delivery info please refer to our
delivery page
.
Do you deliver to my suburb?
Please head over to our
delivery page
and check that we deliver to your suburb. We also offer pickups from our
Osborne Park
kitchen.
What Is The Shelf Life On Your Juices?
All our cold-pressed juices are freshly made with no preservatives or pasteurisation, so we recommend consuming your juice within 3 days.