Free delivery over $150.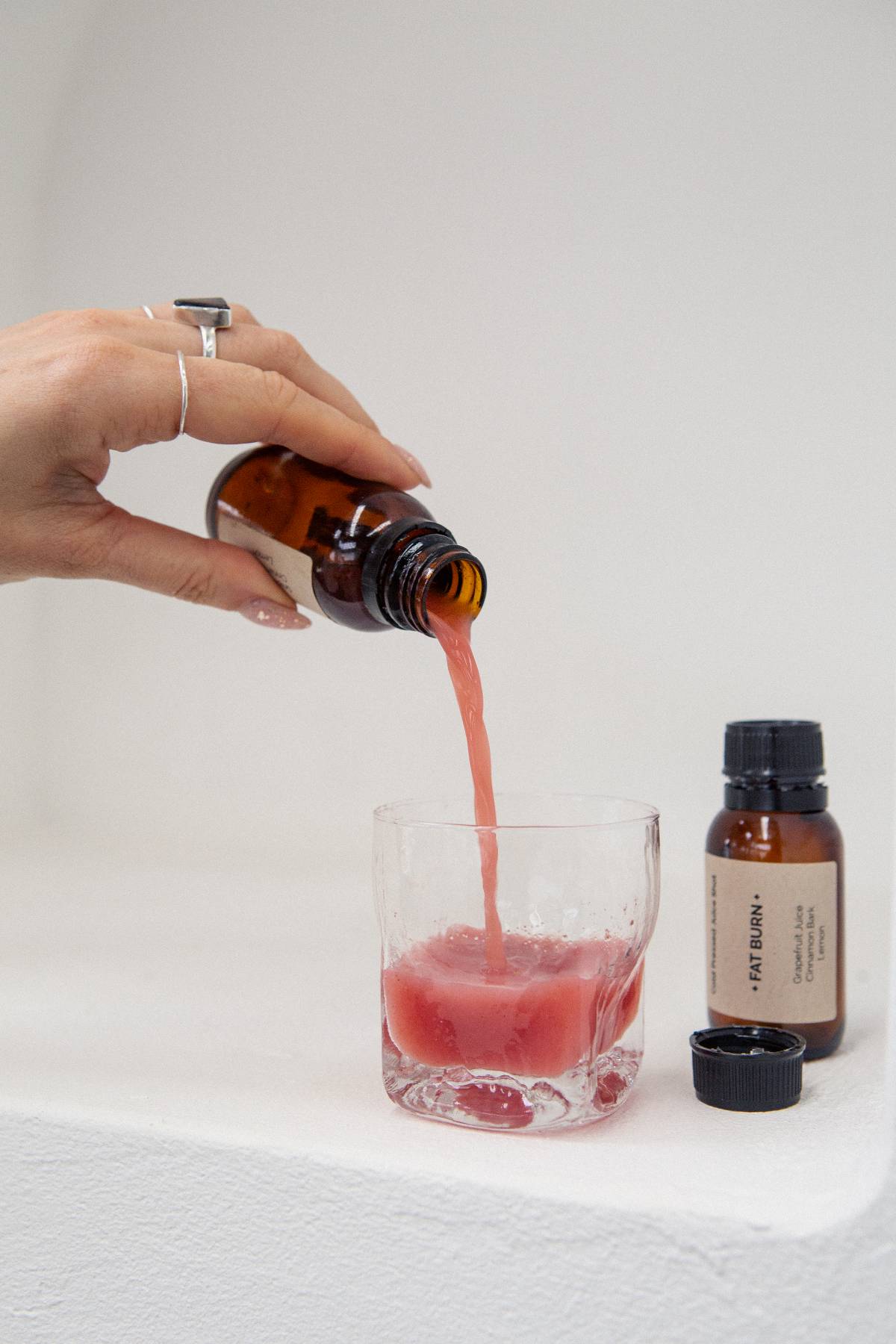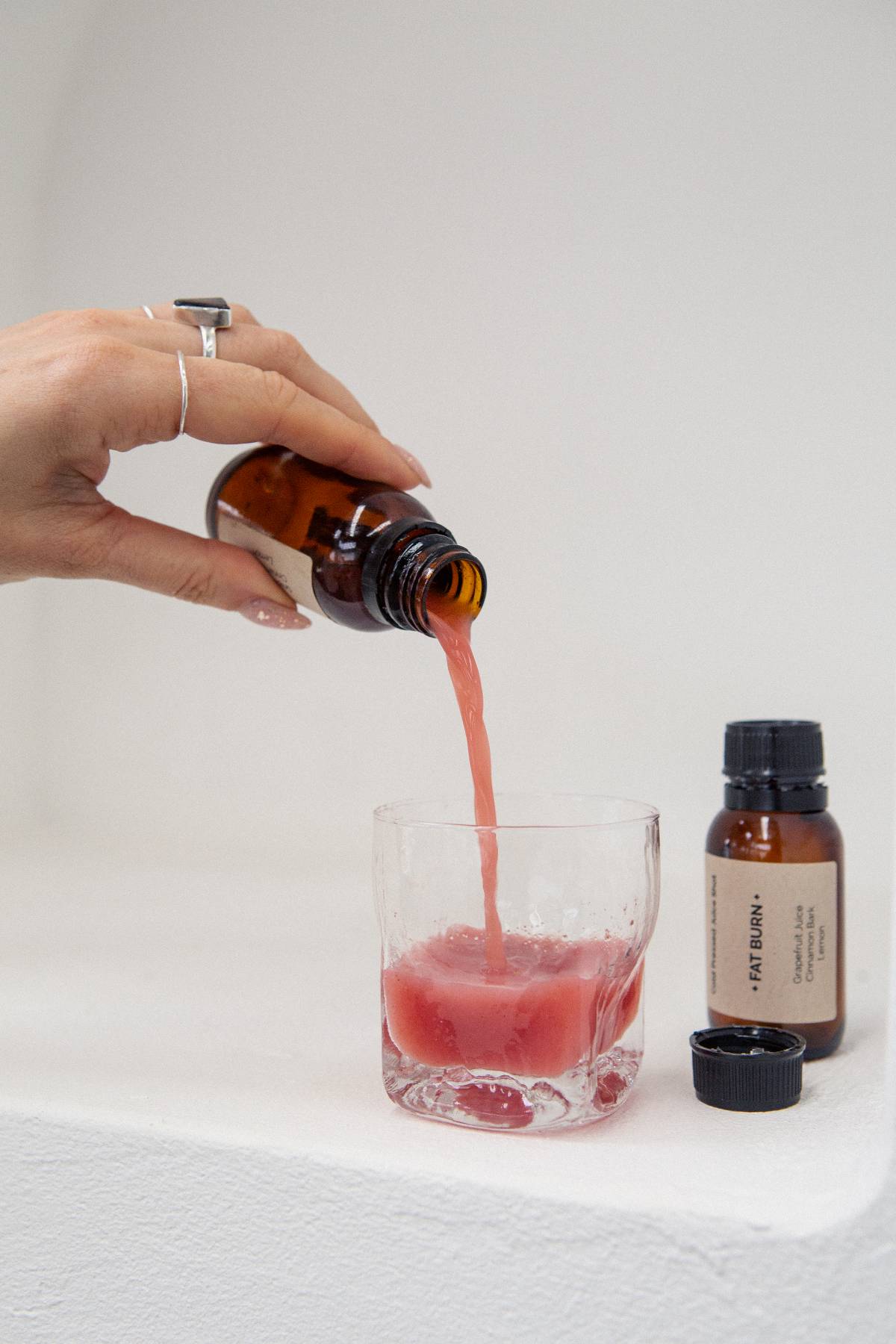 Fat Burn Juice Shot
Our fat-burning shot contains pure Grapefruit which gives your liver a fat-burning push, and helps to break down cholesterol.
Shots shots shots! But not the kind you do on a Friday night. Our potent shots of cold-pressed juice, essential oils, herbs and spices are powerful boosters, designed to take your cleanse to the next level.

50ml Shot
Benefits
1
#3 - Orange, Carrot, Lemon and Ginger
2
#14 - Chai Nut Milk: Almonds, Dates, Chai Tea, Cinnamon and Filtered Water
3
#4 - Beetroot, Red Apple, Carrot, Ginger, Celery and Lemon
4
Spiced Zucchini, Kale + Broccoli Soup 500ml
5
#2 - Pear, Lemon, Cayenne Pepper and Filtered Water
6
#12 - Green Apple, Zucchini, Spinach, Ginger and Spirulina
7
Pumpkin and Coconut Soup 500ml
Description
Description
Our chocolates contain a probiotic blend of L. Acidophilus, B. Bifidum, B. Lactis and B. Longum which help to replenish the good bacteria in your gut. They also contain organic prebiotics (Yacon Root and Jerusalem Artichoke) which help to nourish and encourage the growth of good bacteria already in your gut. A balance of beneficial bacteria in your gut promotes a healthy microbiome, which can improve skin conditions, promote healthy brain function, rebalance digestive issues, support immune health and assist in weight management.
The recommended serve is two chocolates per day.
Plant Based, Vegan, Gluten Free, Dairy Free.
Benefits
Benefits
This shot contains grapefruit to aid liver function. It also contains lemon juice for alkalinity and Cinnamon Bark Oil to aid in increasing metabolic function.
Best taken after your 3rd or 4th juice of the day as part of a cleanse.
Icons
- Detox
- Energy
- Healthy Skin
Ingredients & Nutrition
Ingredients
Grapefruit Juice, Cinnamon Bark Oil and Lemon Juice.
Nutritional Information
| | | |
| --- | --- | --- |
| Fat Burn Shot | Per Serve | Per 100ml |
| Energy | 24.7kj | 49.3kj |
| Protein | 0.2g | 0.3g |
| Fat, Total | 0g | 0g |
| Saturated | 0g | 0g |
| Carbohydrates | 0.9g | 1.8g |
| Sugar | 0.9g | 1.8g |
| Sodium | 1mg | 1mg |
| | | |
NB:  Serves per pack 1
NB:  Serving size 50ml
FAQS
What days do you deliver?
On Mondays and Wednesdays between 4:30 am and 8:00 am. For detailed delivery info please refer to our
delivery page
.
Do You Deliver To My Suburb?
Please head over to our
delivery page
and check that we deliver to your suburb. We also offer pickups from our
Osborne Park
kitchen.
How long does my juice last?
All our juices are freshly made, preservative-free and unpasteurised, so we recommend consuming juices within 3 days.